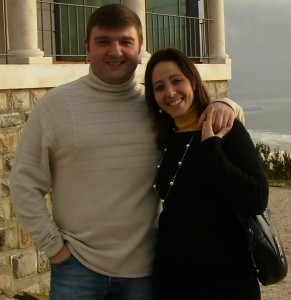 Married for eight years to Sagra who is a Spanish National, we both live and work from our homes in Toledo, Spain and Rutland, England. To relax we enjoy traveling, cooking, visiting historical and religious architecture and walking with our 8 year old and very lovable beagle Oscar.
So how can I help you?
Well, whether you're a complete newbie or a seasoned professional, when it comes to the very latest Internet Marketing products then you've come to the right place. With the millions of money spinning marketing products flying around these days from just as many Internet Marketers, I'll be consistently taking a look at (and making very public!) The truth behind the scams you need to avoid as well as giving you the 'inside track' on the very latest genuine and 'must have' products for your online business.
Perhaps you're also looking for the crème de la crème of step-by-step, easy to follow, internet marketing tips, and the simple truth behind making a decent income on-line? If so then Sign-up today. It's FREE, requires only your name and email address and you'll receive my FREE Online Success Complete Cash Blueprint, The 21 Hottest and Most Profitable Traffic Tactics and Targeting Tips, access to the one action I took that truly accelerated my online success in just a matter of weeks, plus my Top Business Tips Newsletter. So why not give it a try. For a complete list of FREE subscriber benefits click here.
To Your Wealth & Success!

Paul Graham